Everyone knows the value of curb appeal for selling your home, especially in a subdivision. However, it can take on new meaning when you have a home with additional acreage. Future buyers may have difficulty seeing the potential of land that has not yet been cleared of overwhelming brush and undesirable trees. Therefore, it is important for sellers to present land to its maximum potential. That way the property shows everything it has to offer to as many potential buyers as possible.
UNABLE TO SELL HOME/PROPERTY
Recently, one of our customers had been trying to sell their home for three months. When they first called me, they had several showings, but no offers. The home was on 2 acres of land. One acre was completely covered with cedars and brush. You could see live oaks in there, but, for potential buyers and it was difficult to see the potential. The acre of land around the house was cleared but in dire need of trimming and clean up. The family hired Hill Country Land Prep for the job.
Below is a picture from the back porch of the house. As you can see, all the land on the other side of the barbwire fence is not cleared.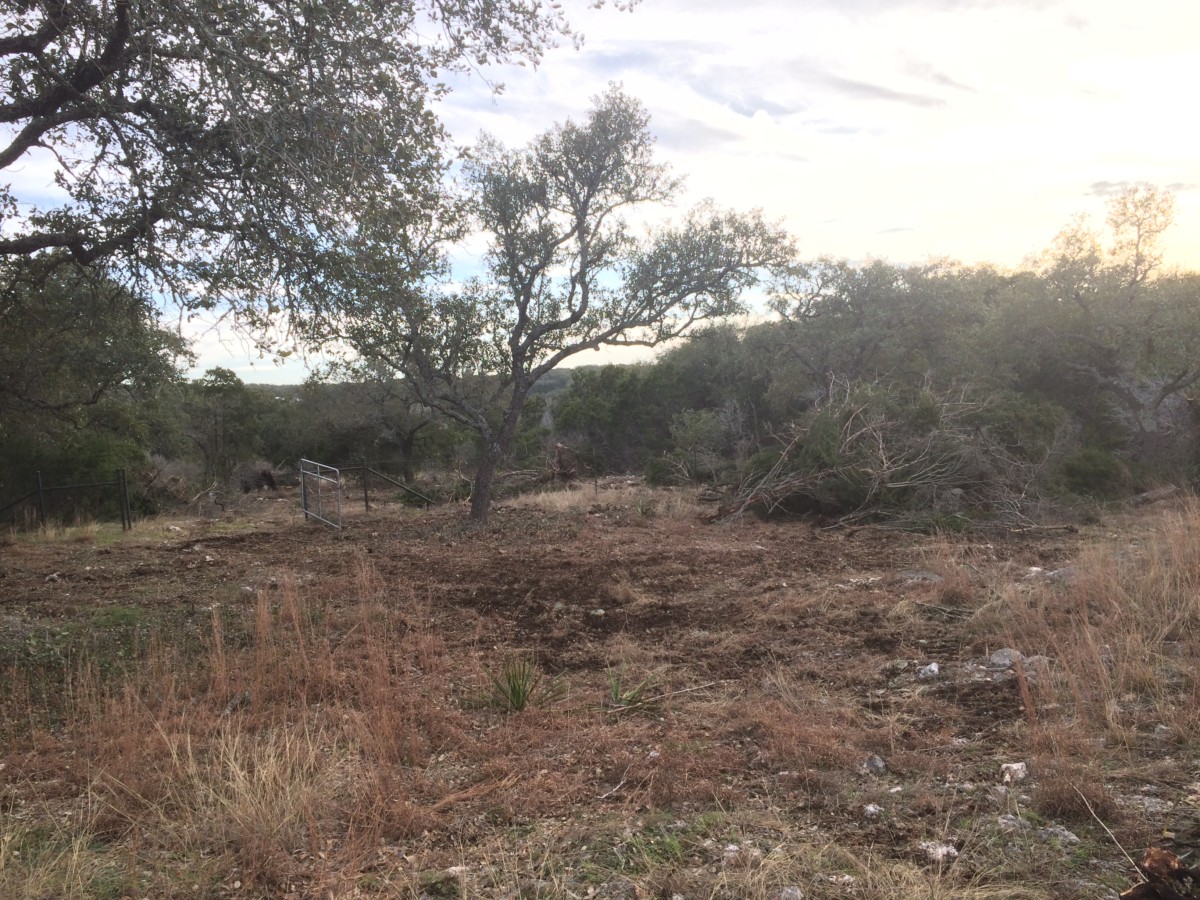 IMPROVING CURB APPEAL
At Hill Country Land Prep, we pride ourselves on going the extra mile. We don't just remove the cedars and other trash trees, we trim and manicure the live oaks and other desirable trees to maximize the beauty of the surrounding landscape. Just look at the picture below. After we cleared the land on the other side of the fence, you can now see the road through a field of beautiful oak tree… no cedars to be found!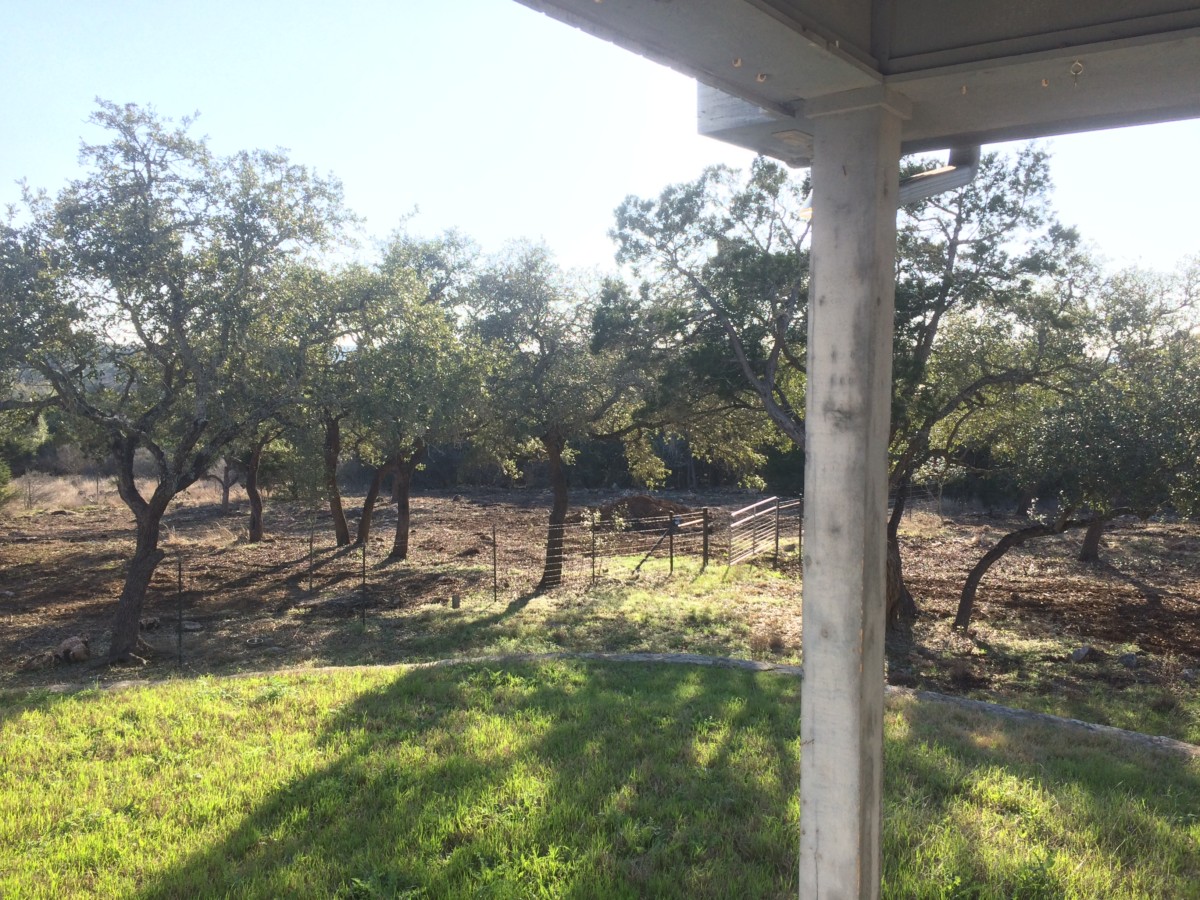 SUCCESSFULLY SOLD HOME
When we started this project, we were able to clear about 75% of the land before the weekend. Over the weekend, the home owners had a showing followed by a full price offer for their property which they accepted happily!
TIPS FOR SUCCESS
TIP: The property in the above example had a lot of oaks hidden by the cedar trees. Other properties don't always have the advantage of lots of oaks in their raw land. One of the differences between Hill Country Land Prep and its competitors is we don't just demolish all cedar trees on site. If the property is limited on live oaks and other desirable trees, we can trim and manicure existing cedar trees to add to the beauty of the property instead of cleaning them all out. This maximizes the shade potential on the property.